If you come to Akizuno Garten, why don't you take a turn in the country of Akizuno?
Please visit the country of Akizuno Garten in Akizuno with rich in nature and history.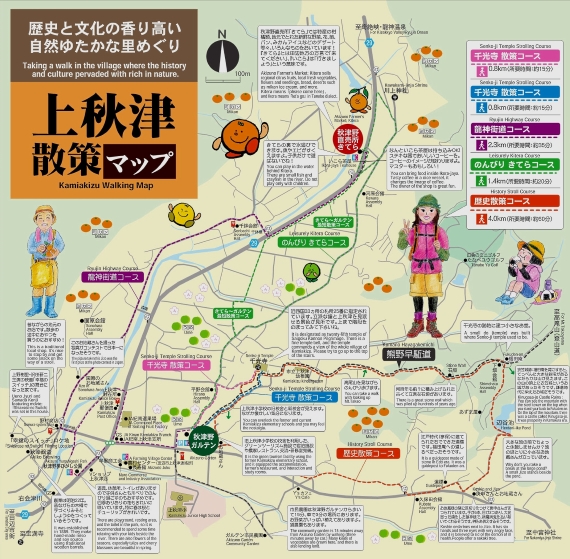 Click the Illustration to enlarge it

Click the photo to enlarge it

Kizekkyo
There are about 500 cherry trees in the ravine and people enjoy cherry blossoms in spring. Also in early summer, dark green of trees sets your mind at ease. Families visit there in summer to enjoy the cool breeze and we can hear excited voices beside the river. It is also a base for hiking to Mt. Takao-san, Mt. Mitsuboshi-yama, and Mt. ryujin-yama in fall, and leave starts to turn red in late autumn and those leaves decollate vividly the rock surface.